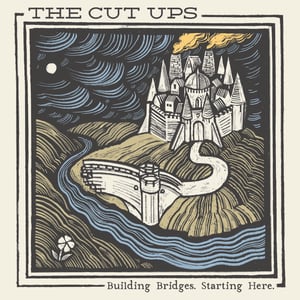 £

13.00
The Cut Ups 3rd LP.
Recorded by Peter Miles (King Blues, Futures, We Are The Ocean) and released on 12" vinyl with CD included.
Featuring Franz Nicolay (ex-The Hold Steady).
Tracklisting…
- Exeter
- The Gold War
- The Pacifist's Hymn
- Building Bridges
- Torches
- Teenage Danclub
- I Can't Do This Alone
- Another Bad Mood
- I Learnt A Lesson
- Srebrenica
- I'll Be Over Directly.